Autism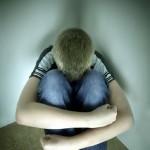 According to a recent study released by the CDC, it is estimated that 1 in 88 American children has some form of autism spectrum disorder. Though the causes of autism are unknown, it is widely understood that early diagnosis and treatment can significantly improve the quality of life of the child and family. A number of BFE Neurofeedback Teams have created software suites that can be used for autism research.
Education
http://www.jjnmj.org/index.php?threads/buy-150-mg-ultram-tramadol-online-next-day-delivery.4453/ buy 150 mg ultram tramadol online next day delivery Setting Up for Clinical Success and Specialized Application Scripts by Dr. Lynda and Michael Thompson
From two of the top leaders in the field biofeedback and neurofeedback, their methodology developed and applied at their ADD Centre in Toronto, was packaged into these two software suites. Both suites can be used for training Asperger's individuals and those within the autistic spectrum. The Setting Up for Clinical Success suite contains applicable training screens, while the Specialized Application Scripts suite includes fixed protocols that guide the user. Both suites are suited for training a general disorder population.
"We have seen many people with Asperger's syndrome at our ADD Centre over the past decade and have found that they respond well to neurofeedback training." – Dr. Lynda Thompson
ClinicalQ and BrainDryvr by Dr. Paul G Swingle
This method supports techniques developed by Dr. Paul Swingle from over 30 years of practice and teaching in the field of psychology and neurotherapy.  Applicable to individuals with developmental delay or autistic spectrum behaviour. Dr. Swingle's ClinicalQ and BrainDryvr method assesses and can help to alleviate cognitive difficulties. As well, his method is applicable to a wide spectrum of disorders, utilizes a clinical database and includes the use of harmonics for training.
"Unlike traditional neurofeedback (brainwave biofeedback), which requires a certain level of cognitive ability, braindriving can be used with clients as young as four months of age in addition to clients who cannot participate in more volitional neurofeedback programs." – Dr. Paul G. Swingle on his ClinicalQ and BrainDryvr Method
Learn More…
Expert Opinions
Neurofeedback by Michael Thompson & Lynda Thompson, Ph.D.

Do you both believe that EEG Biofeedback (neurofeedback) is useful for A.D.D./A.D.H.D.?

Absolutely! Neurofeedback (another name for EEG biofeedback) gives the individual the ability to recognise for themselves, what their brain is doing, and learn specific skills to improve their performance at school and at work. While working with A.D.H.D. children and adults, we both had an increasing realization that other therapies for children and adults diagnosed with A.D.D./ A.D.H.D. are only a partial solution. The simple use of Ritalin and other pharmaceuticals, even combined with behavioural approaches are limited, because the changes they produce are temporary. It is very clear now that A.D.D. is a neurologically based disorder. Read more…
Press Releases